Location
Welcome to Pforzheim
Gold City. Gateway to the Black Forest.

A Lively City of Jewellery and Watches
Even in the Middle Ages, Pforzheim was one of the most important cities of the country - until 1565 it was the residence of the Margraves of Baden.
But it was the foundation of a manufactory for the production of watches and bijouterie in 1767 A.D. that made the city on the rivers Enz, Nagold and Würm the internationally renowned "City of Gold". However, its existence seemed to have come to an end when it was almost completely laid in ruins by an air raid on 23rd February 1945.



Nevertheless, reconstruction work was carried out with admirable energy in the following two decades. In those days the city began to grow out of the debris into the Pforzheim of today.
Built a new, functional yet also amiable, it became once again the metropolis of the German watch and jewellery-making industry. It has now 117000 inhabitants and sponsors lively cultural activities; it is the centre of the Northern Black Forest Region, a countryside of great diversity.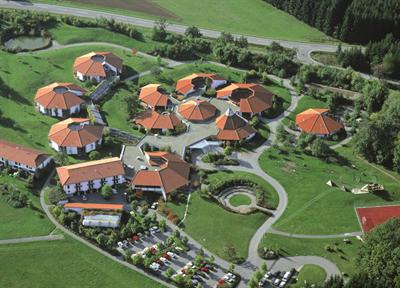 The Intercultural Design Camp is located at Forum Hohenwart, a 15-minute drive from Pforzheim. Hohenwart Forum is surrounded by scenic countryside in the Northern Black Forest.
Get your own impression of the ICDC location...
(YouTube video in German; please activate the closed caption in English)